RELIABLE SOLUTIONS FOR DANIA BEACH LANDLORDS
Maximize your real estate investment. Our specialists are here to help landlords get the most out of their rental properties.
MAXIMIZE YOUR REAL ESTATE
Your property is one of the most valuable investments you can make. Luxury Property Care provides tenants and landlords with reliable and quality service, helping them make knowledgeable decisions to maximize returns.
Dania Beach is an attractive vacation spot known for its award-winning "Blue Wave Beaches." Located just 5.5 miles from Fort Lauderdale and close to Hollywood, Dania Beach is perfect for anyone who wants to enjoy numerous dining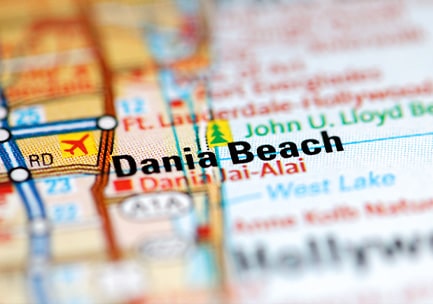 DANIA BEACH PROPERTY MANAGEMENT SOLUTIONS
At Luxury Property Care, we believe that successful property management requires a combination of solid administration and client-focused solutions. Our property management team has earned a reputation for being one of the most
FEATURES OF OUR PROPERTY MANAGEMENT SERVICES IN DANIA BEACH
PERIODIC PROPERTY INSPECTIONS
During the tenancy period, we schedule regular visits to your property. Each inspection involves extensive photo documentation and a detailed written assessment describing the condition of your property including its furniture, appliances, electrical works, landscaping, etc. We keep an eye out for potential violations and maintenance issues. Should there be problems, we guarantee that they are corrected in a timely and professional manner. Our property managers commit to treating your property with the utmost care as if it were their own.
An excellent way to increase the value of your property is by giving it a makeover. Whether you're looking to replace your tiles or turn your single-bedroom into a 2-bedroom home, our network of talented contractors can remodel and redesign your property. With over 20 years of experience in the Florida real estate market, our team can find local handymen, plumbers, electricians, and more, who offer top-quality services at affordable rates.
Most tenants pay on time, but in cases of late payments, we implement necessary procedures to ensure that our firm and our clients get paid. Our management agents are generally friendly people but they aren't afraid to be aggressive when it comes to rent collection. We send a notice of late payment to tenants, and if by the 5th day they still haven't paid their due, we will send them a 3-day eviction notice. Our team is here to help you resolve delinquent payment issues professionally so that there won't be any friction between you and your tenants.
Luxury Property Care takes pride in maintaining a high tenant retention rate. When the lease nears its expiration date, our team immediately prepares for renewals. The renewal process involves a property inspection, competitive market analysis (CMA), and review of payment history. This allows us to determine whether or not we should grant renewal, and at what rate. If our property managers believe that a renewal would not be in your best interests, we will bring this matter up with you before taking action — including eviction.
Our property managers coordinate tenant move-outs, such as conducting a move-out inspection of the property, reconciling the security deposit, and making improvements so that the property is ready for its next residents. Our years of experience in the Dania Beach real estate market has allowed us to develop collaborative relationships with some of the area's best contractors. Through our reliable network of vendors, we can help you maximize your returns while avoiding the headaches involved with bad contractors.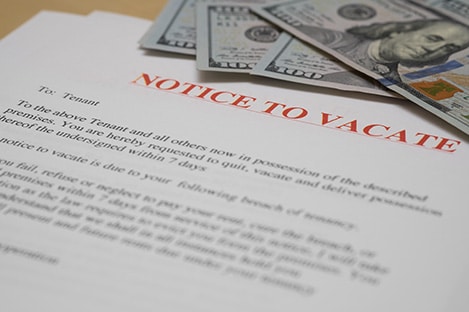 Our property management firm takes extensive measures to ensure that we adhere to all local, state, and federal laws. Most of these legal requirements are enforced to ensure that your property maintains standards in terms of quality of living. This includes installing a proper septic system, complying with fire safety protocols, and so on. By ensuring that your property is compliant and legal, we can help you avoid hefty fines for violating these requirements. On top of that, this ensures that your property is always safe for both you and your tenants.
What You Can Expect from Us
Luxury Property Care Dania Beach Management Services
YOUR ALL-IN-ONE PROPERTY MANAGER
Luxury Property Care offers reliable property management services to help you maximize your real estate property in Dania Beach. We offer a myriad of administrative services through our experienced and dedicated team of licensed real estate brokers. Our other services include:
Tenant Screening
Contracts and Agreements
Rent Collection
Association Management
Online Portal for Tenants and Clients
Real-time Financial Reports
Ongoing Communication
Permits and Licensing
Eviction Handling
Scheduled Preventive Maintenance
…and more.
Connect with our property management team today at (561) 944-2992. Leave the burden of landlord responsibilities to us so that you can focus on the things you actually want to do.
AREAS WE SERVE AROUND DANIA BEACH
Whether your property is by the ocean or further out, our property managers can oversee its day-to-day operations without hassle. We are in several areas in Dania Beach — if you can't find your area in the listing below, don't hesitate to contact us.
Hallandale Beach
Ojus
Cooper City
Norland
Let's start with the bottom line – No income, no fees.
What does it mean in reality?
The fees we charge are performance-based and we collect our fees only when you start generating income.
Therefore:
Your property is vacant? No fees.
Searching for a tenant? No fees.
You found a tenant? That's right, no fees.
Your tenant signed? Still no fees.
You suffer from a non-paying tenant? Exactly, no fees until we replace him with a paying one.
Need to fix the property so it starts to produce income? Not only do we charge no fees, but we will also send you our loyal vendors to fix the problem for you.
Only when you start to receive any income and your property starts to produce, we will charge you a fee which ranges between 8% to 10% depending on your property/portfolio. Contact us to get a copy of our property management agreement for your review so you can check our terms and the services that are included.
What do our services include?
We provide a full package solution for your property which INCLUDES legal and tenant protection. Click on the link to see services that are included.
What type of Costumers do you work with?
We manage all types of properties for a wide variety of individuals and companies. We work with local and absentee real estate investors who own Residential and multi-family buildings, as well as commercial properties. Our goal is to customize our services for our clients' needs so they can maximize their income and reduce their expenses. In most cases, we are able to produce our clients an average of 20% more income by managing their properties with us.
What is your typical process for working with a new customer?
First of all, each customer receives the utmost care possible. We meet our clients, understand their needs, and only after we have a full picture of their needs, we tailor the best suit for them. In case, they look for a property to invest in, we harness our experience and knowledge as investors ourselves to consider all factors, such as the market, the area, and the profit they can generate from the property. In case, they look for a management company, our team is composed of experienced property managers who go through every detail and match the exact needs of our clients with our full portfolio of services, from repairs, renovation, and maintenance up to tenant communication and management. We aim to generate profit, piece of mind, and tranquility for our clients and that's why we are always there for them, at any time.
What education and/or training do you have that relates to your work?
Our founders, Sivan Gerges and Liran Koren have an accumulative experience of more than 20 years in property management and real-estate investing, first as private investors and afterward for other people. Moreover, our team includes two property managers, Chen Kodish and Juliana Poyers, each with a decade of experience in property management and a legal team with extensive knowledge and experience in real-estate law, property law, deal closing, and corporate law.
How did you get started doing this type of work?
Both our founders, Sivan Gerges and Liran Koren built their own business with their two hands. Liran built his own business and earned more than $50M in a decade of real-estate investment before joining forces with Sivan, who decided to partner up with Liran after a decade of successful property management, first for herself and than for others. This combination enables us to supply top-notch property management and investment services.
Tomor

Title Attorney Fort Lauderdale, FL

"It's amazing how much they can take off your plate. I really enjoyed working with them… After hiring them once, I moved my entire portfolio to Luxury Property Care and started recommending that all my clients do the same."

Sagi

Entrepreneur Boca Raton, Fl

"I brought them properties with major issues, especially code violations that I didn't know how to deal with. They knew exactly who to call to get things fixed up, inspected and the violations cleared much cheaper and faster than my contractor could."

Reuben Alkali

Investor New York

"I tried several different property management companies, but I always had the tenants calling to complain about the service. Ever since I switched to Luxury Property Care, everything has been quiet down there. I wouldn't trust anyone else with my rentals in Florida."

Johan D

Programmer

"Top class property management service in low cost. Excellent communication and administrative support. I tried several different property management companies, but luxurypropertycare.com is best of them all, higly recommended. Thanks for all the works."
Blog

Landlords have access to sensitive information which often has to be kept as a legal requirement.…

Blog

One of the most time-consuming tasks of a landlord is screening potential tenants. Under most screening…

Blog

Before the winter months arrive, it's important to prepare your rental home for the cold weather.…