Greenacres Professional Property Solutions
ARE YOU MAXIMIZING YOUR INVESTMENT'S POTENTIAL?
ORDER A FREE RENTAL ANALYSIS TO SEE ALL YOUR OPTIONS.
ADDING VALUE TO YOUR PROPERTY
Luxury Property Care's process has remained transparent, stress-free, and efficient for years. We don't just lease your property — we take care of it, too. Our goal is to guarantee the highest standard of service to ensure that you receive the best possible income from your property. We take care of everything so that you have time for the things that matter to you.
In the central part of Palm Beach County lies the city of Greenacres. With a population of over 41,084, this city lives up to its name — it was nicknamed the "Tree City" in 1992 for its commitment to incorporating nature into modern spaces.
GREENACRES PROPERTY MANAGEMENT SOLUTIONS
Property management is complicated, so leave it to us. Luxury Property Care has the managers that you need to turn your property into a profitable investment.
FEATURES OF OUR PROPERTY MANAGEMENT SERVICES IN GREENACRES
Our property managers have decades of combined experience in managing luxury homes and in selecting responsible tenants. Before leasing your home to anyone, we take the necessary steps to ensure that the potential tenant deserves to stay in your property. We check their references such as their source of income, rental history, and other public records. All of the tenants we select meet certain criteria to ensure that they can pay rent on time and take care of your property.
We make the effort to build good relationships with our tenants to make rent collection easier. But in rare cases when the tenant doesn't pay on time, our property managers don't hesitate in being assertive while remaining respectful and professional. Tenants will get a three-day notice for eviction if they still haven't paid the rent after five days. Our clients' interests are our number one priority.
Communication is key at Luxury Property Care. We use a convenient online portal called AppFolio so that tenants can communicate with our team 24/7. Whether they want to request repairs or report an issue regarding other tenants, our team can get the information directly, allowing us to handle the issue directly. Each request is communicated to our clients, and we wait for their approval before sending the repairman or other vendors to the property.
For more than 15 years, we've established a wide network of vendors who have earned a reputation in South Florida for their reliability and responsiveness. We work with the most skilled vendors in the area to ensure that we get the best prices without compromising quality. For every repair, we get three quotations from top vendors which we then present to our clients. Once approved, our team will supervise the entire maintenance process to ensure that repairs and restoration are done in a timely and high-quality manner.
Emergency repairs are bound to happen in all types of properties. When tenants report a problem, such as a leaky faucet, flickering lights, or anything else that might be of immediate concern, our team is ready to find solutions. We partner with vendors who are on standby 24/7, allowing us to handle emergencies in record time. Our job is to make sure your property is in its best shape at all times, and that means preventing further damage to your home.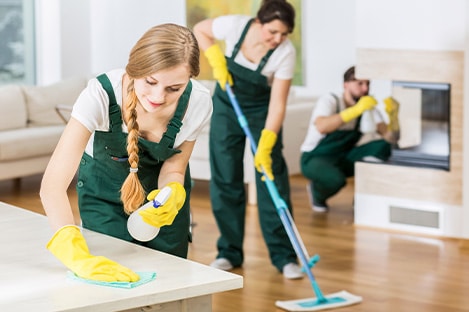 BILLS PAYMENT AND FINANCING
Let us take landlord responsibilities out of your hands. Our luxury property management services include paying all of your bills including taxes, insurance, utilities, mortgage, and association fees. We have skilled accountants who never miss a deadline. Trust in us to pay your bills in a timely and transparent manner. We prepare monthly report statements that reflect your income and expense, and disburse funds directly into your bank account.
What You Can Expect from Us
Luxury Property Care Greenacres Management Services
IS YOUR PROPERTY MAKING MONEY?
Luxury Property Care offers full-spectrum property management for all types of properties, from single-family homes, townhouses, apartments, luxury villas, to commercial buildings. Our services include:
Tenant Selection
Rent Collection
Property Staging and Marketing
24/7 Emergency Maintenance
Monthly Financial Reports
Client and Tenant Online Portal
…and lots more.
Leave the boring landlord responsibilities to us so that you can enjoy your income. Call us at (561) 944-2992 for a FREE property assessment today.
Areas we serve around Greenacres
We are happy to serve many of surrounding areas in Greenacres. Below are the current cities and locations that we operate in. If you don't see your area listed, don't hesitate to reach out to us and we will see if we can work together.
Century Village
Riviera Beach
Kings Point
North Palm Beach
Let's start with the bottom line – No income, no fees.
What does it mean in reality?
The fees we charge are performance-based and we collect our fees only when you start generating income.
Therefore:
Your property is vacant? No fees.
Searching for a tenant? No fees.
You found a tenant? That's right, no fees.
Your tenant signed? Still no fees.
You suffer from a non-paying tenant? Exactly, no fees until we replace him with a paying one.
Need to fix the property so it starts to produce income? Not only do we charge no fees, but we will also send you our loyal vendors to fix the problem for you.
Only when you start to receive any income and your property starts to produce, we will charge you a fee which ranges between 8% to 10% depending on your property/portfolio. Contact us to get a copy of our property management agreement for your review so you can check our terms and the services that are included.
What do our services include?
We provide a full package solution for your property which INCLUDES legal and tenant protection. Click on the link to see services that are included.
What type of Costumers do you work with?
We manage all types of properties for a wide variety of individuals and companies. We work with local and absentee real estate investors who own Residential and multi-family buildings, as well as commercial properties. Our goal is to customize our services for our clients' needs so they can maximize their income and reduce their expenses. In most cases, we are able to produce our clients an average of 20% more income by managing their properties with us.
What is your typical process for working with a new customer?
First of all, each customer receives the utmost care possible. We meet our clients, understand their needs, and only after we have a full picture of their needs, we tailor the best suit for them. In case, they look for a property to invest in, we harness our experience and knowledge as investors ourselves to consider all factors, such as the market, the area, and the profit they can generate from the property. In case, they look for a management company, our team is composed of experienced property managers who go through every detail and match the exact needs of our clients with our full portfolio of services, from repairs, renovation, and maintenance up to tenant communication and management. We aim to generate profit, piece of mind, and tranquility for our clients and that's why we are always there for them, at any time.
What education and/or training do you have that relates to your work?
Our founders, Sivan Gerges and Liran Koren have an accumulative experience of more than 20 years in property management and real-estate investing, first as private investors and afterward for other people. Moreover, our team includes two property managers, Chen Kodish and Juliana Poyers, each with a decade of experience in property management and a legal team with extensive knowledge and experience in real-estate law, property law, deal closing, and corporate law.
How did you get started doing this type of work?
Both our founders, Sivan Gerges and Liran Koren built their own business with their two hands. Liran built his own business and earned more than $50M in a decade of real-estate investment before joining forces with Sivan, who decided to partner up with Liran after a decade of successful property management, first for herself and than for others. This combination enables us to supply top-notch property management and investment services.
Tomor

Title Attorney Fort Lauderdale, FL

"It's amazing how much they can take off your plate. I really enjoyed working with them… After hiring them once, I moved my entire portfolio to Luxury Property Care and started recommending that all my clients do the same."

Sagi

Entrepreneur Boca Raton, Fl

"I brought them properties with major issues, especially code violations that I didn't know how to deal with. They knew exactly who to call to get things fixed up, inspected and the violations cleared much cheaper and faster than my contractor could."

Reuben Alkali

Investor New York

"I tried several different property management companies, but I always had the tenants calling to complain about the service. Ever since I switched to Luxury Property Care, everything has been quiet down there. I wouldn't trust anyone else with my rentals in Florida."

Johan D

Programmer

"Top class property management service in low cost. Excellent communication and administrative support. I tried several different property management companies, but luxurypropertycare.com is best of them all, higly recommended. Thanks for all the works."
Blog

If you've decided to invest in a Florida rental property, protecting your real estate asset should…

Blog

Thinking of buying a new investment property? Before you seal the deal, it's crucial to take…

Blog

When it comes to property management, many landlords assume that they can handle the enormous responsibility…