Haverhill Property Management Company For Your Real Estate
ARE YOU MAXIMIZING YOUR INVESTMENT'S POTENTIAL?
ORDER A FREE RENTAL ANALYSIS TO SEE ALL YOUR OPTIONS.
Management Service To Take Stress Off Your Shoulders
Luxury Property Care is made of a dedicated team of licensed property managers and real estate brokers. Overseeing your rental property can be stressful, so let our Haverhill property management team takes the stress off your shoulders. We keep your property in its best shape year-round and handle any issues that might arise.
Our Property Managers To Manage Your Rental Property In Haverhill
FEATURES OF OUR PROPERTY MANAGEMENT SERVICES IN HAVERHILL
The Haverhill rental property market is competitive. With our massive network of vendors, and using Florida's largest property portals, we can put your property at the top of the market. This gives your property amazing exposure and matches your luxury home with your dream tenant. We will also list your property at a price that correctly reflects its value. Our Haverhill property management team understands the stress involved in marketing your property — we can guarantee that we will work alongside you every step of the way.
Luxury Property Care has established collaborative relationships with Florida's top attorneys. With their expertise and knowledge of local and state laws, they can negotiate acceptable terms of the lease and prepare contracts. Our friends from the legal firm are ready to provide professional legal advice and ensure that legal procedures are followed at all times. Before tenants sign the contract, we make sure that all terms are explained and understood.
We provide excellent customer service by utilizing the best technologies. Landlords have 24-hour access to online payments, property inspections, work orders, and more using a convenient online platform called AppFolio. This allows landlords to keep a close eye on their properties. All of the information on the portal is supported by photos, videos, and so on. Our fantastic team is committed to keeping everything transparent so that landlords can have peace of mind.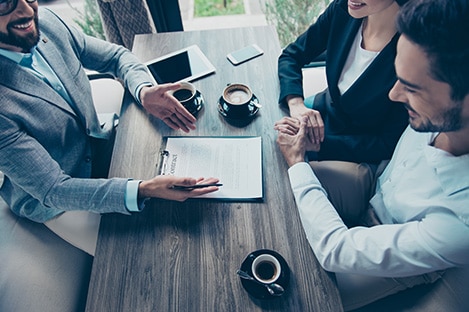 Does your property need a complete makeover? For clients who are leasing their properties for the first time, we offer refurbishment services to spruce up your space before we place it on the market. Our team works with reputable contractors and vendors to ensure the highest quality of materials, finishings, and furniture. From painting services to installation of high-end fixtures, we revamp your property to boost its value and attract a wider pool of tenants.
Tenants can report maintenance issues (like- common plumbing issues) through the AppFolio online portal that is available 24 hours a day. This allows our team to address the issues online, reducing the need for costly contractor call-outs. Our team is also prepared to handle urgent maintenance requests through an emergency phone line. We protect your property as if it were our own, and that means dealing with issues the second they arise.
Evicting tenants isn't something we enjoy doing but in rare circumstances, our team is ready to handle it for you. If a tenant fails to vacate after the three-day eviction notice, we will step in to carry out the eviction professionally and legally. Eviction is a long and exhausting process, but at Luxury Property Care, we're prepared to handle lease violations such as destruction of property and criminal activity. We're generally friendly — but we aren't afraid to be assertive, either.
What Can You Expect From Our Real Estate Management Company?
Luxury Property Care Haverhill Management Services
Professionalism
Our real estate management company is committed to delivering the highest quality of service while respecting your property. Our team consists of trained and talented individuals who handle all stages of property management with professionalism, promptness, and confidentiality. We understand how valuable your home is to you, so we treat it as if it were our own.
Reliability
We always deliver. Our competent team takes a hands-on approach to full-spectrum property management. We routinely visit and inspect our clients' properties to ensure that everything is running smoothly. From checking for repairs to ensuring that tenants are following the terms of their contract, we're ready to solve problems efficiently.
Transparency
We don't see your property as a cash-grab for our Haverhill property management firm which is why we never charge hidden fees. With Luxury Property Care, you get what you pay for — and more. Your income and expenses are clearly presented in a regular report prepared by our skilled team of accountants.
We Offer Supperior Management Solution For Real Estate Property
Sit back, relax, and watch your returns roll in. We offer a variety of property management solutions that best fit your needs:
Rent Collection
Tenant Screening
Property Advertising
Property Repairs and Maintenance
Regular Financial Reporting
Eviction and Move-Out
Lease Agreements
Legal Compliance
…and so much more.
It's time to get your money's worth. Give us a call today at (561) 944-2992 for a FREE property evaluation.
Areas We provide Management Services Around Haverhill
We are happy to serve many of surrounding areas in Haverhill. Below are the current cities and locations where we provide property management services. If you don't see your area listed, don't hesitate to reach out to us and we will see if we can work together.
Plaistow
Atkinson
North Andover
Salem
Lawrence, MA
Methuen
Newton
Hampstead
Andover
Amesbury, MA
Danville
Newburyport
Kingston
Windham
Sandown
Property Management Related FAQ
What is our Fees
Let's start with the bottom line – No income, no fees.
What does it mean in reality?
The fees we charge are performance-based and we collect our fees only when you start generating income.
Therefore:
Your property is vacant? No fees.
Searching for a tenant? No fees.
You found a tenant? That's right, no fees.
Your tenant signed? Still no fees.
You suffer from a non-paying tenant? Exactly, no fees until we replace him with a paying one.
Need to fix the property so it starts to produce income? Not only do we charge no fees, but we will also send you our loyal vendors to fix the problem for you.
Only when you start to receive any income and your property starts to produce, we will charge you a fee which ranges between 8% to 10% depending on your property/portfolio. Contact us to get a copy of our property management agreement for your review so you can check our terms and the services that are included.
What do our services include?
We provide a full package solution for your property which INCLUDES legal and tenant protection. Click on the
link
to see services that are included.
What type of Customers do you work with?
We manage all types of properties for a wide variety of individuals and companies. We work with local and absentee real estate investors who own Residential and multi-family buildings, as well as commercial properties. Our goal is to customize our services for our clients' needs so they can maximize their income and reduce their expenses. In most cases, we are able to produce our clients an average of 20% more income by managing their properties with us.
What is your typical process for working with a new customer?
First of all, each customer receives the utmost care possible. We meet our clients, understand their needs, and only after we have a full picture of their needs, we tailor the best suit for them. In case, they look for a property to invest in, we harness our experience and knowledge as investors ourselves to consider all factors, such as the market, the area, and the profit they can generate from the property. In case, they look for a management company, our team is composed of experienced property managers who go through every detail and match the exact needs of our clients with our full portfolio of services, from repairs, renovation, and maintenance up to tenant communication and management. We aim to generate profit, piece of mind, and tranquility for our clients and that's why we are always there for them, at any time.
What education and/or training do you have that relates to your work?
Our founders, Sivan Gerges and Liran Koren have an accumulative experience of more than 20 years in commercial property management and real estate investing, first as private investors and afterward for other people. Moreover, our team includes two property managers, Chen Kodish and Juliana Poyers, each with a decade of experience in property management and a legal team with extensive knowledge and experience in real-estate law, property law, deal closing, and corporate law.
How did you get started doing this type of work?
Both our founders, Sivan Gerges and Liran Koren built their own business with their two hands. Liran built his own business and earned more than $50M in a decade of real-estate investment before joining forces with Sivan, who decided to partner up with Liran after a decade of successful property management, first for herself and than for others. This combination enables us to supply top-notch property management and investment services.