STRESS-FREE LAUDERDALE BY THE SEA PROPERTY M
anagement Service
OWNING AN INVESTMENT PROPERTY IN SUCH A VIBRANT AREA SUCH AS LAUDERDALE-BY-THE-SEA CAN BE BOTH EXCITING AND INTIMIDATING. OUR LAUDERDALE BY THE SEA PROPERTY MANAGEMENT SERVICE IS HERE TO TAKE THE ANXIETY AWAY WITH OUR FULL-SPECTRUM PROPERTY MANAGEMENT SOLUTIONS.. REQUEST A FREE QUOTE TODAY TO GET STARTED.
EXPERIENCED MANAGERS FOR YOUR PROPERTY MANAGEMENT IN LAUDERDALE BY THE SEA
Our Lauderdale By The Sea Property Management Service offers relaxation to all of its visitors and residents. We can say the same about Luxury Property Care. With the most talented and experienced property managers at your side, you can rest easy knowing that your property is in the hands of professionals. Our mission is to enhance the value of your assets while offering a pleasant stay to your tenants.
PROFESSIONAL PROPERTY MANAGERS TO MANAGE YOUR RENTAL PROPERTY
FEATURES OF OUR PROPERTY MANAGEMENT SERVICES IN LAUDERDALE BY THE SEA
To avoid long vacancy periods, we quickly source and screen interested renters using our rigid tenant placement process. We conduct a thorough evaluation of all applicants, looking into their criminal history, previous rentals, credit score, etc. as well as verifying their source of income. This strict process guarantees owners that only qualified and responsible people get to occupy their rental properties. Our aim is to increase the value of your property — placing the wrong tenant can destroy that vision instantly.
As licensed real estate agents, our team can conduct a comprehensive market analysis to determine the value of your rental investment. While leasing your property at a low price may attract more tenants, this won't maximize your investment. Aside from ensuring your property is occupied all year long, it is also our responsibility to make sure you get the highest possible rental income. We assess the true value of your property by comparing it with similar properties in the area.
Throughout our years in the industry, we have developed collaborative relationships with Lauderdale-By-The-Sea's most talented vendors. These reputable vendors have worked with us on several residential and commercial projects, earning the trust of our property managers. Whenever your property requires maintenance, we will give you three quotes from which you will choose from. Our property managers will be on-site from commencement to completion to oversee their activities and make sure everything goes smoothly.
EMERGENCY PROPERTY MAINTENANCE
Our 24-hour emergency response service ensures that your property remains in its prime condition. When tenants report urgent matters, our team is ready to send one of our trusted vendors to the property. Addressing problems speedily prevents costly damage to the rental unit. All repairs are fully documented with photos, videos, and written reports, which the property owner can access at any time using the AppFolio online software.
Missing or late payments can affect your cash flow. Our property managers practice diligence in collecting rent on time. Our rental collection process is straightforward, and we even offer tenants a variety of ways to pay their dues. In addition, we treat tenants with respect and professionalism, building a positive relationship that will encourage them to continue paying their future rents on time, or in advance. The funds are deposited directly into your bank account at the start of each month.
Evictions are rare, but even with strict screening procedures, some occupants will still violate their terms of the lease. Whether they failed to pay rent even after the grace period, or they caused tremendous damage to the property, our property managers are trained to handle eviction professionally. We comply with all tenant-landlord legislation regarding eviction to maintain good relations with our tenants. In addition, we look for replacement tenants even before the current tenant moves out in order to avoid property vacancies.
WHAT YOU CAN EXPECT FROM OUR LAUDERDALE BY THE SEA PROPERTY MANAGEMENT COMPANY?
Luxury Property Care Lauderdale Management Services
HANDS-ON
What differentiates Luxury Property Care from other firms in Lauderdale-By-The-Sea is our hands-on approach to rental management. With professional connections, 24-hour availability, and a dedicated team of professionals, your property will receive undivided attention, guaranteeing its present and future success.
FLEXIBLE
We proudly offer a wide range of property solutions for every budget and every property across South Florida. We have experience overseeing different kinds of properties, from single-family homes, multi-family units, condominiums, luxury estates, to commercial buildings. We provide effective solutions that are tailored to each property.
COMPLIANT
Keeping track of local and state legislation including licensing, permits, and more can be confusing but necessary. With Luxury Property Care, we make sure that properties and their owners are compliant with the constantly changing tenant-landlord laws. In addition, we are also licensed real estate brokers, which is a requirement for property managers in most states.
TRUSTED PROFESSIONALS TO MANAGE YOUR PROPERTY IN LAUDERDALE BY THE SEA
If you think your property can be more profitable, you're probably right. Let our experts handle the hassles of property managers so that you can finally see the results you've been waiting for. Our services include:
Tenant Screening and Selection
Property Maintenance
Property Marketing/Advertising
Accounting Services
Online AppFolio Portal
Monthly and Annual Financial Reports
24/7 Customer Service
Tenant Support and Relations
Move-in/Move-out Management
…and more!
Call us today at (561) 944-2992. and get your FREE property assessment. Feel free to ask us anything — we are more than happy to address your concerns.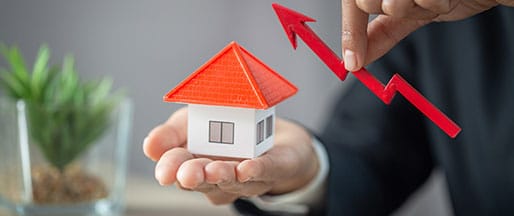 AREAS WE SERVE AROUND LAUDERDALE BY THE SEA
Our full-spectrum property management services are available across Lauderdale-By-The-Sea and surrounding areas. Check the list below to see if your location is within the areas we serve.
Oakland Park
North Andrews Gardens
Pompano Beach Highlands
Lauderdale Lakes
North Lauderdale
PROPERTY MANAGEMENT RELATED FAQ
What is our Fees
Let's start with the bottom line – No income, no fees.
What does it mean in reality?
The fees we charge are performance-based and we collect our fees only when you start generating income.
Therefore:
Your property is vacant? No fees.
Searching for a tenant? No fees.
You found a tenant? That's right, no fees.
Your tenant signed? Still no fees.
You suffer from a non-paying tenant? Exactly, no fees until we replace him with a paying one.
Need to fix the property so it starts to produce income? Not only do we charge no fees, but we will also send you our loyal vendors to fix the problem for you.
Only when you start to receive any income and your property starts to produce, we will charge you a fee which ranges between 8% to 10% depending on your property/portfolio. Contact us to get a copy of our property management agreement for your review so you can check our terms and the services that are included.
What do our services include?
We provide a full package solution for your property which INCLUDES legal and tenant protection. Click on the
link
to see services that are included.
What type of Customers do you work with?
We manage all types of properties for a wide variety of individuals and companies. We work with local and absentee real estate investors who own Residential and multi-family buildings, as well as commercial properties. Our goal is to customize our services for our clients' needs so they can maximize their income and reduce their expenses. In most cases, we are able to produce our clients an average of 20% more income by managing their properties with us.
What is your typical process for working with a new customer?
First of all, each customer receives the utmost care possible. We meet our clients, understand their needs, and only after we have a full picture of their needs, we tailor the best suit for them. In case, they look for a property to invest in, we harness our experience and knowledge as investors ourselves to consider all factors, such as the market, the area, and the profit they can generate from the property. In case, they look for a management company, our team is composed of experienced property managers who go through every detail and match the exact needs of our clients with our full portfolio of services, from repairs, renovation, and maintenance up to tenant communication and management. We aim to generate profit, piece of mind, and tranquility for our clients and that's why we are always there for them, at any time.
What education and/or training do you have that relates to your work?
Our founders, Sivan Gerges and Liran Koren have an accumulative experience of more than 20 years in commercial property management and real estate investing, first as private investors and afterward for other people. Moreover, our team includes two property managers, Chen Kodish and Juliana Poyers, each with a decade of experience in property management and a legal team with extensive knowledge and experience in real-estate law, property law, deal closing, and corporate law.
How did you get started doing this type of work?
Both our founders, Sivan Gerges and Liran Koren built their own business with their two hands. Liran built his own business and earned more than $50M in a decade of real-estate investment before joining forces with Sivan, who decided to partner up with Liran after a decade of successful property management, first for herself and than for others. This combination enables us to supply top-notch property management and investment services.