Luxury Concierge Service To Manage Your Rich Lifestyle in FL
Property Management Concierge Services To Help You Live The Luxury Life
When you hire us for our luxury concierge services, you're signing up for a five-star lifestyle. You will get to experience surrendering complete control to a team of highly skilled property managers who will ensure that your assets are taken care of. As a client-focused company, our lifestyle management services can be tailored to meet your exact tastes and preferences.
Luxury Lifestyle Management & Concierge Services For High-End Property Owners
#1 HOUSE ORGANIZING & CLEANING
Management service designed to simplify your life.
Everyone wishes they had a spotless home with shiny floors, organized drawers, and freshly laundered linen sheets. In reality, what most homeowners have is a home that is filled with clutter — yikes! The good news is that our luxury lifestyle concierge service provides the ideal solution that can save you a lot of time and effort. Our preferred professional cleaners provide quality housekeeping and cleaning services so that you can finally get organized and live comfortably. We'll tidy up the following areas:
Bedrooms

Kitchens and pantries

Garages and storage sheds

Closets, wardrobes, and drawers

Attics and basements

…and much more.
#2 BOAT AND VEHICLE MAINTENANCE
Let us handle the dirty work.
When was the last time that you had your car serviced? Keeping up with routine maintenance not only ensures that your car is safe on the road — it also saves you thousands of dollars in the long run. Whatever mode of transport that you use, whether it's a car, yacht, or boat, our property concierge services have got you covered. We'll ensure that your vehicle is problem-free for as long as possible. By partnering with licensed automotive technicians, we can offer vehicle maintenance services like:
Regular car maintenance & servicing

Boat and car detailing

Yacht maintenance

Key safekeeping
#3 LONG-DISTANCE MOVING SERVICES
Helping you to move with confidence.
Moving can be one of the most life-changing experiences you will ever have, but it can also be the most stressful — especially if you're moving across the country. Wherever you are relocating, whether locally, interstate, or long-distance, our home moving service can provide you with a seamless and simple experience. Our lifestyle management service team will be with you from start to finish, helping you with tasks such as:
● Organizing, packing, and unpacking belongings
● Cleaning the home before the move
● Storing belongings with reputable storage companies
● Ensuring that belongings are loaded safely
● Hiring moving vans and trucks
● …and much more.
#4 HOLIDAY DECORATING AND INSTALLATION
Make your holidays memorable.
Turn your home into a winter wonderland! The holidays were meant to be memorable, but for many households, adding cheer to one's home is easier said than done. Leave the holiday decorating to our lifestyle concierge team. We will work with professional decorators and make sure to create a festive atmosphere for you and your loved ones. Whether you need a simple design or an elaborate display, you can count on our creativity to bring you the happiest home for the holidays. Our holiday decorating services include:
● Consulting with the homeowner to discuss their vision
● Sourcing supplies and materials
● Inventorying the homeowner's existing decorations
● Installing all decorations including wreaths, lights, garlands, etc.
● Removing all decorations at the date agreed upon
#5 HURRICANE PREPARATION SERVICES
Proactive maintenance that protects your property.
Don't wait until the last minute to secure your property. Florida's hurricane season can result in catastrophic damage to your home. Avoid spending thousands of dollars on repairs by hiring us to implement all of the necessary steps to safeguard your home from extreme weather conditions. We will inspect your home, both inside and out, to spot potentially vulnerable areas, allowing us to remedy them before the storm arrives. Our property management service for extreme weather  include:
Securing the interior and exterior of the home, including sheds, gazebos, etc.

Documenting the property's condition pre- and post-hurricane

Cleaning up debris after the storm

Providing hurricane preparedness checklists to homeowners, tenants, etc.
#6 PERSONAL ERRAND SERVICES
Have more time for the things that matter.
Struggling to complete your to-do list? We have designed our lifestyle concierge services especially for people like you who want to maintain a luxury life. Delegate the time-consuming tasks to us, and we'll make sure that you'll end the day with nothing left on your list. Forget about the long lines, heavy traffic, and more — we'll take care of your errands for you. Whether your tasks are personal or business-related, we are ready to offer a helping hand. Our personal care service will help you with:
● Picking up dry cleaning
● Collecting checks and making deposits
● Shopping for groceries, medicine, etc.
● Placing and picking up food orders
● Dropping off and picking up packages at the post office
● Walking pets and taking them to the groomers
● Driving to and from the airport
● …and other errands you need help with
#7 CONTRACTOR WAITING SERVICES
We do the waiting for you.
Not everyone has the luxury of time to wait for contractors to show up. At Luxury Property Care, we do the waiting for you. We'll send a dedicated property manager to supervise all repairs, installations, etc., and to ensure that the work is completed properly. If you're looking for someone to relay your instructions to the contractor, our team will take note of your requirements and pass them on once the contractor arrives. You'll have time to do what you need to do without wasting precious time. Our services apply to all types of vendors, such as
● Cable companies
● Phone companies
● Internet providers
● Plumbers
● Electricians
● Landscapers
● Pool cleaners
● …and many more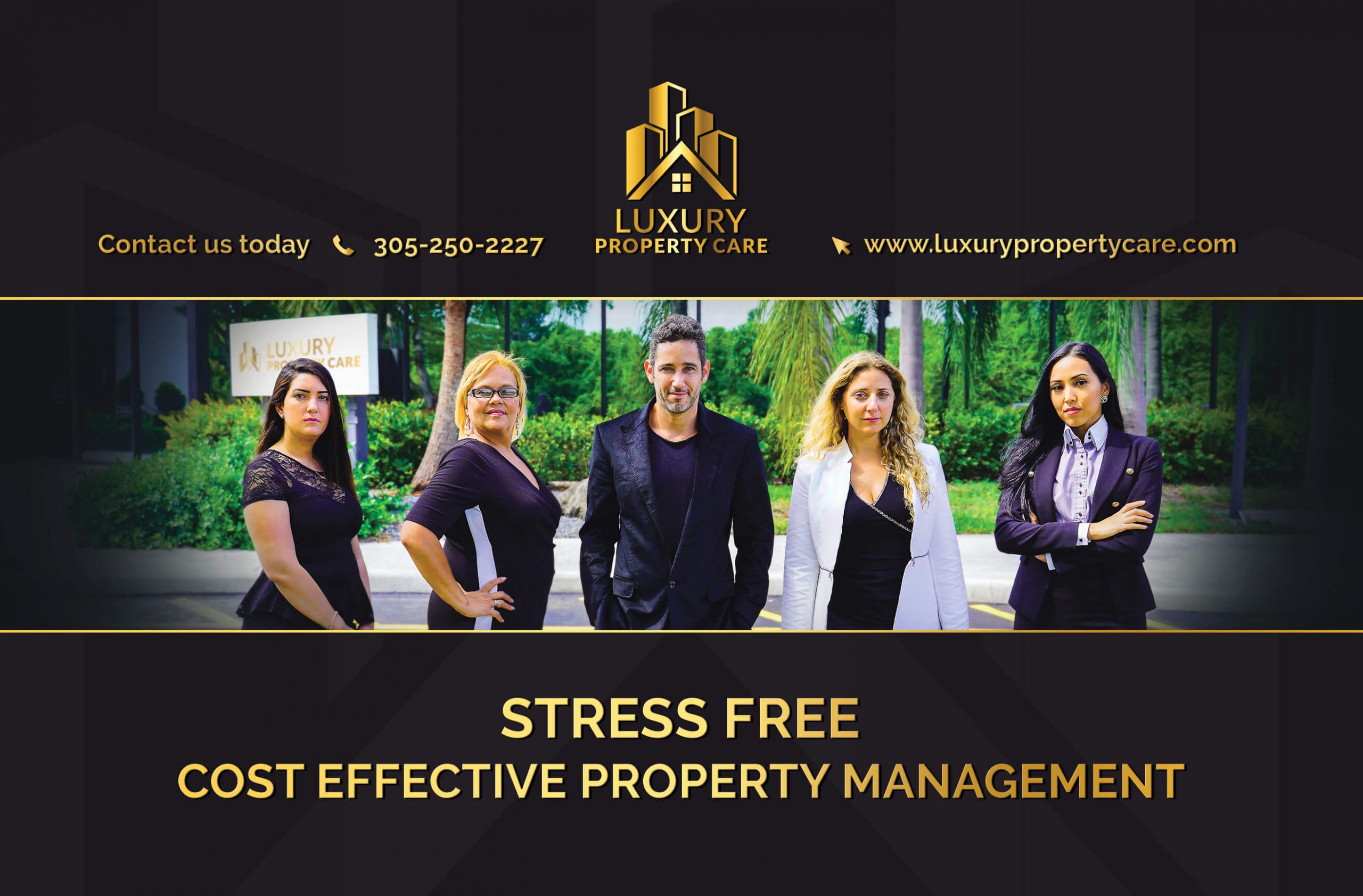 Our Property Managers To Manage Your Concierge Services in Florida
Areas We Provide Our Lifestyle Concierge Services For Luxury Properties In Florida
Luxury Property Care's concierge services are currently available in nine counties in Florida, including:
We are constantly striving to provide world-class services to a growing number of clients throughout the state. If you don't see your area in the list above, do not hesitate to get in touch with one of our agents. We would be delighted to find high-end lifestyle solutions for you.
Want to Maintain Your Luxury Lifestyle Without Worrying About Property?
Through our luxury concierge services, you can rest assured that all of your property's needs are attended to with utmost care. At Luxury Property Care, our mission is to become every Florida homeowner's go-to company for five-star personal assistance.
Our dedicated property managers will oversee every aspect of your home, as well as preserve and protect your priceless assets. By hiring us, you'll get to build a long-term relationship with our team who will take the time to understand your needs, allowing us to execute them with precision.
For unparalleled concierge services at your disposal 24/7, call (561) 944 – 2992 today.
Based on 170 reviews