Property Maintenance Services for Landlords in Florida
Florida's Home Maintenance Company: Cost Effective Repair Service
Do you need the best handyman services for your property maintenance in Florida? Our home maintenance service team will help you to maintain your property without any worry.
Experienced Property Maintenance Company for Your Home
When it comes to property maintenance services in Florida, we can help residential property owners protect their investments. Whether you want to sell your Florida's property or you simply want to freshen it up, property maintenance needs to be done regularly and in the hands of professionals. A well-maintained property can add value to your home.
Are the tiles in your bathroom old and moldy? Does your kitchen need a new coat of paint? Whatever you require, our home maintenance company in Florida can make sure that your property looks its best. At Luxury Property Care, we specialize in home maintenance across Florida. Whether you require a one-time repair job or yearly maintenance service on a home, we have got you covered.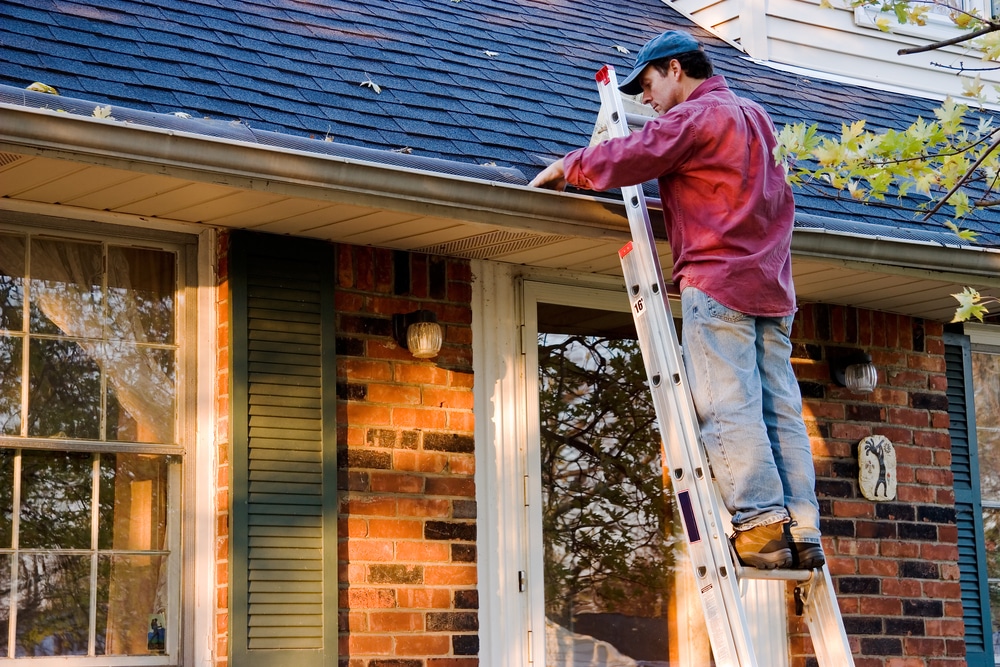 Our Home Maintenance Services for Your Residential or Commercial Property
We offer an extensive list of commercial and residential property maintenance services for properties in Florida, including Orange County, Palm Beach County, Miami-Dade County, Broward County and much more. Our company has on-call contractors and repair guys to ensure that your home or rental property is always in tiptop condition.
From preparing your residence for guests to inspecting the appliances, plumbing, and electrical systems, we cover basically every aspect of property maintenance in Florida. Our property maintenance services fall under these major categories:
Security Maintenance
Every home faces the danger of fires and intruders. We provide security maintenance for existing security systems as well as the installation of new systems. We check the functionality of intruder alarms, fire alarms, access control, elevator security, video surveillance systems, and more. Whatever security systems you use, we are here to ensure that they're in full working order at all times.
Our team is available 24/7, ready to provide an immediate response to security issues. We have a highly specialized team of technicians who can offer repair or replacement of security systems and their components in no time.
Home Inspection
Before every home maintenance project, our team will visit your property at a time most convenient for you. We will inspect every inch of your home, including the rooms, grounds, pipes, plumbing, etc. Photo and video documentation will be provided to you through your email so that you're informed every step of the way.
Electronics and Appliances Maintenance
Damaged electronics and appliances can frustrate your guests. Our maintenance programs include checking that all of your items, including washing machines, air conditioning units, home entertainment systems, dishwashers, and more, are in good working order.
Handyman Services
The bulk of maintenance comes from home repairs. Many homeowners find themselves stumped after discovering that their homes badly need handyman services. Our services include total house repairs, such as replacing plumbing fixtures, repairing doors and hinges, stealing roof leaks, fixing faucets and showers, doing electrical work — anything that needs to be fixed, we can handle. Our expert handyman can make your home feel brand-new again.
General Property Maintenance
We offer routine home maintenance including monthly house cleaning, lawn maintenance, pool maintenance, gardening, gutter cleaning, garbage disposal, replacing light bulbs, solving bad smell issues, and much more. We believe that home maintenance shouldn't be a one-time job but instead scheduled regularly to ensure that your real estate property is well-kept.
Pest Control
Rodents, insects, and pests can decrease the value of your property immensely. We're here to make sure that your home is pest-free. Our property maintenance company works with only the best professional pest control experts in Florida.
Property Sale Preparation
Opening your home to potential buyers? Preparing your home can be a very stressful task, so our team is here to make sure that your property looks inviting to investors. We will declutter, clean, and redecorate the property so that your clients can envision themselves in your home.
Emergency Home Services
Even with preventive maintenance, you might still face emergency home maintenance problems. We have an emergency line that you and your tenants can call should a problem arise during the wee hours of the day. Whether you're in another state, or even in another country, our emergency home maintenance service gives you peace of mind knowing that your home will be taken care of.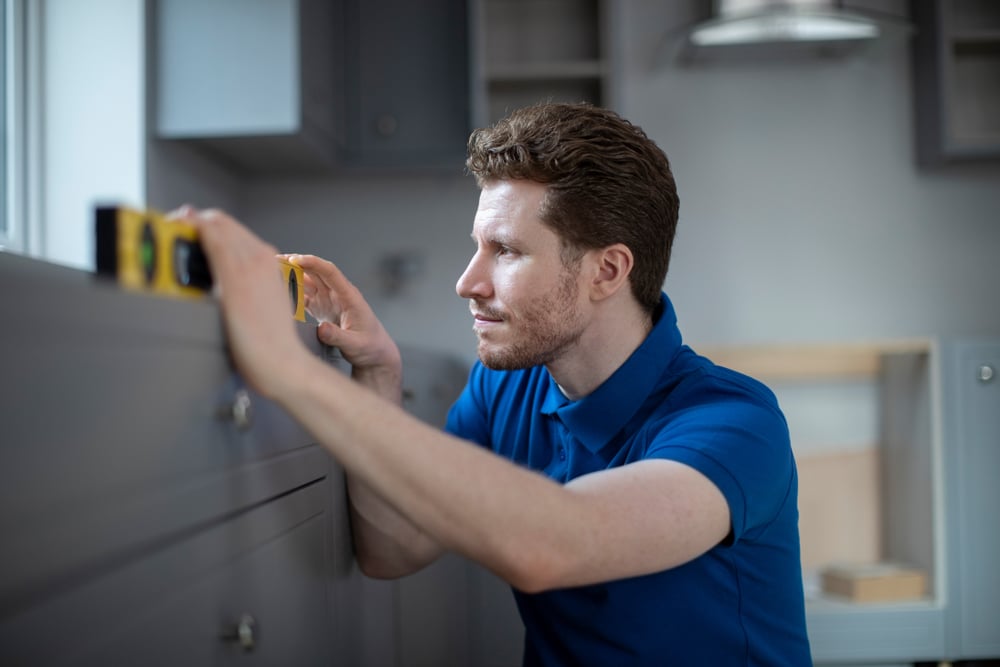 Our handyman Care About Your Home
Our record of accomplishments has turned us into a reputable company for property maintenance in Florida. We let our work speak for itself as we continue to provide professionalism and excellence on time to all of our clients. At Luxury Property Care, our handyman service professionals make sure to use only the finest materials and to work only with the best repair guys, contractors, technicians, and mechanics.
Whether you're selling your property or simply repairing your home for new tenants, we can take care of everything. We aim to develop long-term relationships with homeowners across Florida, and we do this by treating each project with respect and transparency.
When we enter your home, we consider ourselves as your guests. We are committed to preserving the history and sentimental value that your households. We will never restore, repair, or remodel anything without your permission.
Leave Home Maintenance to Your Trusted Handyman
Our goal is to be the trusted home maintenance company in Florida that you can call anytime. We're here to take away the stress involved in home improvement.
We have clients who have been away for months, trusting us with the maintenance of their home for the whole time. When you decide that it's time for your property to be sold, our team has the experience to make your property more valuable and attractive to buyers.
With us, you don't just get home maintenance services, but also experienced professionals who understand the value of your property. We know how to preserve and manage your property in the long run.
Schedule an Appointment for Property Maintenance in Florida
Don't keep postponing the maintenance of your property. The best way to keep your property well-maintained is with regular home maintenance. Our property maintenance company guarantees high-quality service that fits within your budget. You can get our maintenance services in a variety of locations around Florida like Palm Beach County, Miami-Dade County, Broward County, and more.
We're ready to get to know your property and listen to your needs. To learn more about how we can help maintain your property, contact us today by calling (561) 944-2992. We would also be happy to provide you with a free quotation.
Check Our Other Residential and Commercial Property Maintenance Services in Florida
Luxury Homes
Leave your luxury home maintenance to our team of experts. With us at the helm, your home will be cared for down to the tiniest detail. Our bespoke property maintenance services are designed for upscale residences within South Florida.
Vacation Homes
Spend your summer in a vacation home that's the embodiment of tranquillity. Our property managers will keep an eye on your vacation property and make sure that it's postcard-worthy year-round. Our job is to make sure you have a stress-free staycation.
Luxury Estates
Your estate deserves nothing but excellence. At Luxury Property Care, we uphold high standards of maintenance service for your luxury estate to ensure that it is protected and preserved all year long. We make it possible for you to come home to a picture-perfect property.
Based on 170 reviews