LUXURY HOME PROPERTY MANAGEMENT
Unparalleled services for high-end homes.
Luxury Property Care offers an extensive array of luxury real estate management services for property investors with high-end properties in South Florida. Through our experienced team of property managers, we've been ranked as one of the premier management companies in the state.
Properties under our care will be managed to perfection. Luxury Property Care is committed to offering a five-star experience to its VIP clients, guaranteeing expert management strategies that deliver outstanding results.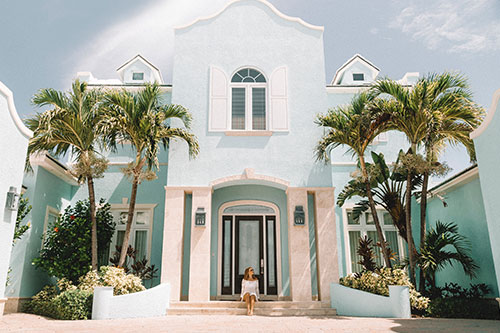 WHY PARTNER WITH LUXURY PROPERTY CARE?
When you partner with Luxury Property Care, you can benefit from being completely hands-off. We will handle it all — meaning you will no longer have to spend countless hours dealing with the hassles of property management. Plus, we will take care of your luxury property as if it were our own.
Financial Freedom
Gain peace of mind, knowing that your property is in capable hands. Our property managers are landlords themselves, which means they know exactly how to maximize your investment in order to generate the highest returns.
Hands-Off Property Management
From marketing to maintenance, we provide full-spectrum property management services that take the worry off of your hands. Leave the hard work to us, so that you can focus on what truly matters.
Luxury at its Finest
Luxury homes such as yours deserve only the best. We will transform your luxury home and ensure that it meets Luxury Property Care's standards. This means investing in high-class linens, kitchenware, furniture, and amenities that will make your home appeal to the most high-profile renters.
Superior Customer Service
It's our pleasure to serve you. By partnering with us, you can benefit from our high standards of professionalism. We consider you part of the Luxury Property Care family, which means you deserve to be treated with the utmost courtesy.
OUR LUXURY PROPERTY MANAGEMENT SERVICES
#1 RENT COLLECTION
Luxury properties in South Florida often go for $4,000 a month. Since the tenants who occupy the properties that we manage are usually high-profile individuals, we make sure to accommodate their preferred modes of payment, such as electronic transfers, cashier's checks, money orders, and so on. Additionally, our property managers understand that VIP tenants may require heightened privacy. That is why we will never insist to collect the rent payment by arriving at the home unannounced — unless necessary.
#2 PROPERTY MARKETING
Marketing high-end properties requires a more "polished" approach. Our property managers have successfully advertised hundreds of properties in the past, hence, we know exactly what it takes to advertise a luxury home. Aside from listing the property on high-traffic websites such as Zillow and Realtor.com, we will get in touch with the top real estate agents in the area. Our connections allow us to quickly find prospective tenants who can meet your luxury home's rate.
#3 TENANT SCREENING
The future of your property depends on the tenant/s that you choose. At Luxury Property Care, we follow a custom screening checklist that allows us to lease your home with confidence. Our tenant screening process looks into the prospective tenant's employment status, financial capability, past rental history, and more. As an industry-standard practice, we ensure that the selection criteria comply with the Fair Housing Act (FHA) and the Fair Credit Reporting Act (FCRA).
#4 TENANT MANAGEMENT
We extend our luxury services to both our clients and their tenants. Since the success of any investment property is dependent on the satisfaction of its tenants, we handle tenant-related concerns with the utmost importance. Our company has in-house staff who are prepared to receive complaints and address issues at any time of day. Additionally, tenants have the option to relay their concerns through the online tenant portal AppFolio.
#5 PROPERTY PREPARATION
Our attention to detail is what sets us apart from other luxury property management companies in South Florida. We coordinate with a team of vetted vendors to ensure that every inch of the residence is in excellent condition prior to the tenant's arrival. Since the homes that we manage are often rented by high-net-worth individuals, we make sure to include lavish touches around the home, such as flower arrangements, crisp linens, and more. When the tenant arrives, we want him or her to feel as if they've been living there all their lives.
#6 PROPERTY MAINTENANCE
Through our regular inspections, we ensure that the home is immaculately maintained throughout the year. Each month, we conduct a comprehensive inspection of all utilities and amenities, such as the water heaters, refrigerators, air conditioning units, swimming pools, and more. This allows us to pinpoint problems and remedy them before it is too late. We work only with trustworthy vendors who can properly handle valuable items such as artwork and other high-end features.
#7 EMERGENCY REPAIRS
We are on-call 24/7. Our in-house staff is prepared to handle emergencies, such as a gas leak, power failure, broken hot water system, and so on. We will begin by assessing the seriousness of the problem — those that pose a health or safety hazard will be prioritized and addressed immediately. Less severe issues will be noted by a dedicated member of our staff who will schedule and supervise the necessary repairs.
#8 VENDOR MANAGEMENT
Luxury Property Care has established a network of skilled vendors who can handle the most extensive repairs. We have a list of vetted contractors, electricians, plumbers, technicians, and other vendors whom we can trust to complete the repairs in a timely and professional manner. Because of our long-standing relationship with them, we are able to negotiate the best possible price on behalf of our client.
#9 REPAIR SUPERVISION
A luxury home such as yours deserves only luxury treatment. Once we obtain permission from your tenants to enter the home and conduct repairs, our property managers will be on-site throughout the entire time. We offer repair supervision for all of the properties we manage because we want to ensure that our clients' luxury homes receive premium services. Once the repairs are done, you will receive a detailed report along with photo documentation.
#10 PERMITS AND LICENSES
Years in the industry have allowed our property managers to become well-acquainted with each South Florida city's requirements for renting out luxury residences. Our property managers will obtain all of the necessary permits and licenses to ensure that your rental business stays compliant with state, federal, and local legislation at all times. If you're planning on changing the status of your luxury home's current license, rest assured that we will oversee the entire process, from submitting the application to paying the fees, as well.
#11 MONTHLY REPORTING
We're eliminating the need for our clients to hire their own accounting team. Luxury Property Care has a fully equipped team of licensed accountants who will handle your finances accurately and confidentially. Each month, you will receive a detailed report of your income, expenditures, and more. We will also prepare a comprehensive financial analysis to help you generate higher returns for the years to come.
#12 BILL PAYMENTS
Forget about setting reminders to pay your utility bills every month. Your assigned property managers will stay on top of all of your financial obligations, whether it's your taxes, mortgage, insurance, utilities, and more. We also offer the option to automate your payments from your dedicated business bank account so that you don't miss a single payment.
#13 LEASE RENEWALS
Tenants that reside in the properties that we manage typically renew their lease agreements every year. This is because we continually surpass their expectations through our high standards of professionalism and customer service. Before your tenant's contract is set to end, our property managers will inquire if they would like to renew their lease for another year. If so, our team will take care of the entire lease renewal process, from drafting the lease agreement to negotiating a rent increase.
#14 HURRICANE PREPAREDNESS
Protecting your property is our priority. When Florida's hurricane season begins in June, our property managers will ensure that your luxury home can withstand the most extreme weather conditions. We will conduct a thorough walk-through of the property to pinpoint areas that need repairs or reinforcement. In addition, we will create a custom disaster preparedness plan that details what your tenants should do in the event of an emergency.
WHAT TO EXPECT WHEN YOU PARTNER WITH US
#1 GET AN OBLIGATION-FREE PROPERTY EVALUATION
We begin the process with an obligation-free evaluation of your property. Simply provide us with information about your home and our property managers will get in touch with you within twenty-four hours.
#2 TALK TO A PROPERTY MANAGER
We begin the process with an obligation-free evaluation of your property. Simply provide us with information about your home and our property managers will get in touch with you within twenty-four hours.
Once you decide to partner with Luxury Property Care, our in-house attorneys will prepare the contract for you to sign. Rest assured that all of the terms stated in the contract will be explained thoroughly. Plus, our property management firm is open to negotiating the rates for our packages.
At Luxury Property Care, we don't waste a second. After signing the contract, we will get to work immediately, starting with a thorough inspection of your home to make it 'rent-ready'. As the property owner, all you need to do is to sit back, relax, and watch your revenue roll in.
OTHER WAYS TO PARTNER WITH LUXURY PROPERTY CARE
Luxury Property Care is continually striving to provide premium luxury real estate management services to all of our clients. Aside from managing landlord-owned luxury homes, we offer other ways in which you can partner with our company.
If you're interested in purchasing a luxury home within South Florida, our real estate agents can provide you with a no-obligation proposal along with detailed information to help you make an informed decision.
Luxury Property Care has connections with hundreds of top-rated real estate brokers within the state. Through our efforts, we can help you find the most idyllic luxury home and secure a deal with total peace of mind. Our access to off-market listings provides us an exclusive look into the most lavish homes with attractive views, high-end amenities, and more.
Whether you intend to use the luxury home as a primary residence or as an investment property, we guarantee that we will maintain your property to our standards.
As a top-rated destination for luxury residences, we provide leasing opportunities to property investors in South Florida. We assist landlords by listing their luxury properties on high-traffic websites such as Zillow and the Multiple Listing Service (MLS). Additionally, our relationships with real estate agents who specifically cater to high-net-worth individuals put us at an advantage. This allows us to quickly match your luxury home to your ideal tenant/s.
We assess your property based on a set of criteria, which includes its location, size, marketability, amenities, and much more. To submit your property for an obligation-free assessment, submit your information through the contact form here. Our property managers will get back to you within 24 hours.
As part of our property preservation services, Luxury Property Care now handles vacant luxury residences. Through our services, luxury homeowners can rest assured knowing that their properties will be well-maintained during their absence.
If you are not using your luxury home as a primary residence, or if you are going on an extended vacation, our property preservation service is the optimal solution. Our property managers will customize a plan based on your specific needs and requirements. We will conduct weekly inspections of your luxury home and deliver updates within the day by e-mail or phone.
THE #1 CHOICE OF LUXURY PROPERTY OWNERS
Leaving your luxury home in the hands of a reputable property management company will ensure that your real estate investment is protected. From routine maintenance to rent collection our property managers will expertly handle all aspects of your property, taking great care of it as if it were their own.
All of our property managers started their careers as licensed real estate agents. This has allowed each member of our team to bring valuable experience and expertise in managing luxury homes.
Benefits of Choosing Luxury Property Care
Luxury Standards
We manage luxury homes like no other. We maintain high standards throughout the entire process by making sure that we go beyond our clients' expectations. Luxury Property Care offers full-spectrum property management but sets itself apart through its bespoke services in order to create a truly unique experience.
Technology-Driven Solutions
Luxury Property Care takes a technology-driven approach where our clients can communicate with our property managers through multiple methods. Aside from being available 24/7, we utilize cutting-edge software that allows us to upload relevant information regarding the property, which the owner can access at any time.
Quality Services
We understand that luxury homes require luxury services. This is why we partner only with local vendors that have received five-star ratings and positive reviews. We screen our service providers meticulously and provide on-site monitoring to ensure that they provide the exceptional services that were promised.
Stephen D.
Palm Beach, FL.
"I was having a difficult time managing my luxury home while I was living overseas. Luxury Property Care created a customized and well-thought-out plan that met my needs perfectly. They are more than just a property management company — they're long-term partners in business."
Claire W.
Bal Harbour, FL.
"Luxury Property Care made my property work for me. Their property managers didn't waste a second and started getting to work as soon as I signed the papers. With their help, I was able to double my annual revenue."
David L.
Key Biscayne, FL.
"I found myself with properties that I didn't know what to do with. I didn't know anything about leasing, so I went online and found Luxury Property Care. Hiring them was the best decision I could have made."
AREAS WE SERVE IN SOUTH FLORIDA
Luxury Property Care serves the greater part of South Florida. We currently cater to more than sixty cities across nine counties, specifically:
If you can't find your location listed above, call Luxury Property Care today. We would be delighted to work out solutions that would best accommodate your needs as a high-end property owner.
SUBMIT YOUR LUXURY HOME FOR EVALUATION
We take pride in our portfolio. Since our company was founded, we have managed some of the most luxurious properties across South Florida. At Luxury Property Care, we are constantly striving to offer the best services at the most competitive rates in the industry. We stand by our quality services and let our work speak for itself.
We look forward to helping you manage your luxury home.
Based on 170 reviews