Looking for ORANGE COUNTY PROPERTY MANAGEMENT SERVICES?
MANAGING A RENTAL PROPERTY CAN BE OVERWHELMING. THIS IS WHERE WE STEP IN. WE PROVIDE ORANGE COUNTY PROPERTY MANAGEMENT SERVICES. REQUEST A FREE PROPERTY EVALUATION TODAY SO WE CAN HELP TURN YOUR PROPERTY INTO A PROFIT.
HANDS-ON MANAGEMENT THAT MAXIMIZES VALUE
By partnering with Luxury Property Care, you will have access to comprehensive services that can turn your property into a profitable investment. Our team of licensed property managers is prepared to develop customized management plans that address your unique needs. With our industry experience and connections, we can save you valuable time and money down the road. Whether you need someone to oversee your single-family rental or your multi-family apartment building, you can count on us.
FEATURES OF OUR ORANGE COUNTY PROPERTY MANAGEMENT SERVICES
We use the online portal called AppFolio to give tenants the option to pay rent, submit repair requests, and review their account information from their mobile devices or computers. Tenants can securely pay their monthly rent using their credit card and set up automatic payments to avoid penalties. They can also use the portal to communicate with our team in submitting repair requests, reporting violations, and so on.
The AppFolio online portal also gives property owners complete access to important information, such as income and expense statements, invoices, work orders, tenant information, and more. All of our reports are supported with appropriate documents; for instance, condition reports for inspections include attachments of high-resolution photos and videos of the property. Should the property owner require additional information, our team will be prepared to promptly respond and provide him/her with the data through email.
We handle the signing of the lease with the selected tenant. Using our attorney-prepared lease, we will walk the tenant through the terms and conditions of the contract, to ensure that they completely understand their responsibilities before moving in. In addition, security deposits and other fees will be collected following local and state laws. These will be recorded on the online platform so that owners and tenants can conveniently review them as needed.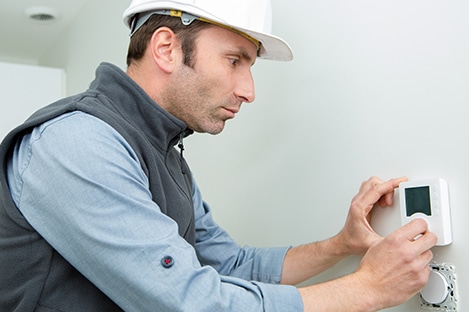 Regular maintenance service for your luxury estate is a must-do for every property. This increases its value and prevents issues from further damaging your property. Luxury Property Care works with a trusted network of vendors, contracts, and other service providers to handle all repair work. We will request three vendors to prepare bids from which you, the owner, will choose from. Once approved, our team will supervise the entire project by being physically present at the property to ensure that our standards of quality are met.
When tenants violate their terms of the lease, such as non-payment of rent or the conduct of illegal activities, we have no choice but to remove them from the property. Our team takes the necessary steps to evict them properly, professionally, and legally. We have a team of seasoned attorneys who will help us in ensuring that evictions are done in compliance with local and state landlord-tenant laws.
Our accountants keep track of your finances. Our accounting services are automated to ensure the accuracy of our reports. At the end of each month, we will prepare income and expense statements that detail your current financial standing. Reports are backed with proper documentation and are easy to comprehend. Our team will upload all of the information on the owner portal to make it accessible.
What You Can Expect from Us
Luxury Property Care Orange County Management Services
LICENSED
Licensed property managers will oversee all of the activities done on your property. From tenant selection to on-site surveillance, landlords can have peace of mind knowing that their property is handled by professionals. As licensed real estate brokers, we are well-versed in tenant-landlord laws and local requirements.
EXPERTISE
All of our team members are experts in their field. Whether they're accountants, property managers, or attorneys, they have the expertise to handle the most demanding tasks, ranging from lease preparation to financial reporting. We also maintain high standards in conducting our day-to-day operations.
As your rental property management firm, it is our job to make your life as a landlord ten times easier. With our experience and expertise, we can navigate the challenging aspects of tenancy by using an individualized approach that considers your specific investment goals. We make sure that everything is handled efficiently 24/7, giving you peace of mind even if you're thousands of miles away. Our services include:
Tenant Screening and Selection
Monthly Rent Collection
Regular Property Inspections
24/7 Emergency Maintenance
Permits and Licenses Processing
Building Inspections
Comprehensive Financial Reporting
Compliant Evictions
…and much more.
Get in touch with our experts to schedule your FREE property evaluation. Let us show you what we can do: (561) 944-2992.
AREAS WE SERVE AROUND ORANGE COUNTY
Our property managers can be found not only in Orange County but also in other cities and suburbs around South Florida. Whether you're across the street or on the other side of the globe, you can trust us to manage your property.
Orlando
Fairview Shores
Pine Hills
Winter Park
Conway
Oak Ridge
Lockhart
Pine Castle
Maitland
Azalea Park
Fern Park
Forest City
Altamonte Springs
Goldenrod
Ocoee
What is our Fees
Let's start with the bottom line – No income, no fees.
What does it mean in reality?
The fees we charge are performance-based and we collect our fees only when you start generating income.
Therefore:
Your property is vacant? No fees.
Searching for a tenant? No fees.
You found a tenant? That's right, no fees.
Your tenant signed? Still no fees.
You suffer from a non-paying tenant? Exactly, no fees until we replace him with a paying one.
Need to fix the property so it starts to produce income? Not only do we charge no fees, but we will also send you our loyal vendors to fix the problem for you.
Only when you start to receive any income and your property starts to produce, we will charge you a fee which ranges between 8% to 10% depending on your property/portfolio. Contact us to get a copy of our property management agreement for your review so you can check our terms and the services that are included.
What do our services include?
We provide a full package solution for your property which INCLUDES legal and tenant protection. Click on the
link
to see services that are included.
What type of Customers do you work with?
We manage all types of properties for a wide variety of individuals and companies. We work with local and absentee real estate investors who own Residential and multi-family buildings, as well as commercial properties. Our goal is to customize our services for our clients' needs so they can maximize their income and reduce their expenses. In most cases, we are able to produce our clients an average of 20% more income by managing their properties with us.
What is your typical process for working with a new customer?
First of all, each customer receives the utmost care possible. We meet our clients, understand their needs, and only after we have a full picture of their needs, we tailor the best suit for them. In case, they look for a property to invest in, we harness our experience and knowledge as investors ourselves to consider all factors, such as the market, the area, and the profit they can generate from the property. In case, they look for a management company, our team is composed of experienced property managers who go through every detail and match the exact needs of our clients with our full portfolio of services, from repairs, renovation, and maintenance up to tenant communication and management. We aim to generate profit, piece of mind, and tranquility for our clients and that's why we are always there for them, at any time.
What education and/or training do you have that relates to your work?
Our founders, Sivan Gerges and Liran Koren have an accumulative experience of more than 20 years in commercial property management and real estate investing, first as private investors and afterward for other people. Moreover, our team includes two property managers, Chen Kodish and Juliana Poyers, each with a decade of experience in property management and a legal team with extensive knowledge and experience in real-estate law, property law, deal closing, and corporate law.
How did you get started doing this type of work?
Both our founders, Sivan Gerges and Liran Koren built their own business with their two hands. Liran built his own business and earned more than $50M in a decade of real-estate investment before joining forces with Sivan, who decided to partner up with Liran after a decade of successful property management, first for herself and than for others. This combination enables us to supply top-notch property management and investment services.