Get Things Done with Luxury Personal Care Services
ARE YOU MAXIMIZING YOUR INVESTMENT'S POTENTIAL?
ORDER A FREE RENTAL ANALYSIS TO SEE ALL YOUR OPTIONS.
Hiring a personal care service can change your life. Do you always feel like you don't have enough time? Are you always trying to keep up with your schedule? With only 24 hours in each day, people rarely have enough time to do everything. This is why personal care service assistants have become increasingly popular — they let you free up your day for more important things.
Whether you need babysitting services, an email manager, a personal shopper, a chauffeur, or even someone to pick up your dry cleaning, Luxury Property Care can do it all for you. We're here to make sure that nothing stands in the way between you and your commitments. Our team of professional personal assistants ensures that all of your errands are taken care of while you spend your time on more important things like your business and your family.
Luxury Property Care personalizes our services to make your life less stressful. Our personal assistants have worked with a variety of clients, and have undergone numerous training sessions so that they can help you with anything from personal errands to administrative assistance. Our team can schedule dentist appointments for your kids, answer emails and make phone calls, and even walk your dog.
Whatever needs to be done, we can do it.
We Take The Time To Know Our Clients
Every person has unique requirements for their personal care service. We offer solutions that meet your needs and your lifestyle demands. Leave it all to us so that you can concentrate on your family, your relationships, and your career.
Before we start any personal assistant "relationship" with our clients, we take the time to listen to their needs. It's important that we know their way of life so that we can assign the right private and personal assistants to help them in their day-to-day activities. This allows us to make customized solutions and schedules, making your life much easier.
Whether you're someone who is constantly traveling around the world and just needs someone to look after your house, or if you're a businesswoman who needs someone to look after her kids, Luxury Property Care is here to handle it.
We specialize in managing Florida rental properties. If you need assistance managing your property besides personal care services, we will always be there by your side.
Why Should You Get A Personal Care Service / Personal Assistant?
You might be thinking, "I'm great at time management, why should I get a personal assistant?" Eventually, you will grow in your career. Along with that, so will your family, your relationships, and your commitments. Here are the main reasons why you should consider getting a personal assistant in Florida:
It Keeps You On Track
Keeping track of your schedule can be a challenge, especially if you're juggling five meetings a day, and twenty phone calls in between. If you keep that up, you're most likely to lose a client or two. A personal assistant can help plan out your day, and brief you every morning so that you know exactly what to look forward to.
Personal assistants can effectively plan your entire week, and call you to remind you of important commitments like meetings, flights, and interviews.
It Delegates Small Tasks
Small errands can be major time-wasters. Hiring a personal assistant can deal with the tasks that would normally break your flow. Personal assistants can take care of the minor tasks, like picking up your dry-cleaning, delivering a package, paying your bills, and more.
The great thing about Luxury Property Care is that we develop long-term relationships with our clients. This means we familiarize your preferences and lifestyle, and eventually, you won't have to tell us what to do anymore. Our team takes the initiative to make your day a lot less hectic.
It Gives You A Life
The most common reason that clients have for getting a personal care service is that they don't have a life. Work and life are very important, but not everyone is willing to give up one for the other. In some cases, people stop themselves from advancing in their careers because they don't want to do it at the cost of their families and relationships.
But that's not how it should be. Our personal assistants can manage aspects of your life, helping you achieve work/life balance. Do you need to buy gifts for your kids? Need someone to remind you of important dates like your anniversary? We consider it our duty to organize these parts of your life, giving you time for the things that are important to you.
Our Luxury Personal Care Services
It's time to stop saying, "I never have enough time." We offer a variety of personal assistant services so that you can finally free up your schedule. Our services will clean your calendar, giving you more time to watch Netflix, play with your kids, and go out on dates.
Our services include:
Courier and Delivery Services
Need something delivered? Our services include courier and delivery services through the post office, UPS, FedEx, and DHL. Whether you need to send a birthday gift to a friend from another state, or if you need to mail important documents overseas, rest assured that we'll take care of everything with complete transparency and confidentiality.
Grocery and Supplies Shopping
Is your refrigerator running out of food? We can take care of your grocery shopping needs. Simply send us a list of things to buy and we'll head to your preferred grocery store to do the shopping for you.
Drop Off and Pick Up at Airports and Events
Waiting for a cab can be a waste of time. Our personal assistants can be your personal chauffeurs, taking you to and from airports and events. Luxury Property Care has connections to several established luxury car rentals in Florida, so that you can arrive and take off in style.
Personal Shopping 
You don't have to wear clothes from the last season! We also offer personal shopping so that you don't have to leave the comforts of your home just to get the trendiest new clothes. Our personal shoppers will communicate with you through chat as they explore different stores of your choice. They'll take photos of items and their prices to ensure they buy what you want.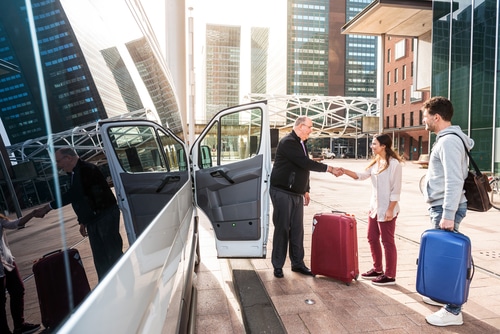 Email Services and Admin Work
Emails can flood your inbox fast — let us take care of that. Our personal assistants are excellent email managers and can help you sort through and respond to all of your emails. They can also help with common "office" jobs such as faxing, photocopying, and printing.
And everything else that's important to YOU!
Whether you need someone to take your dog to the groomer, pick up your kids from their piano lessons, or buy your loved ones their Christmas presents, the personal care service assistants at Luxury Property Care can handle it all. We're here to make sure that what's important to you is handled with professionalism and efficiency.
Schedule an Appointment with Us
Luxury Property Care operates in and around Florida, reaching areas like Miami-Dade County and Palm Beach County. If you're looking for a personal assistant in the area, give us a call. We'll be happy to give you a free quote and explain our packages in more detail. You can check our other concierge service here.
Based on 170 reviews