Planning on investing in real estate? Before you start putting your money in properties, you should read books on real estate investing to get the gist of the business.
But with so many books out there, how can you possibly choose which one to read? Well, we've done the heavy lifting for you. Here are the best books that every real estate investor should read to succeed:
#1 Real Estate Investing QuickStart Guide by Symon He
First on our list of faves is 'Real Estate Investing QuickStart Guide' by Symon He. The book discusses every concept you could possibly encounter as a real estate investor, such as passive income, risk tolerance, and so on. It provides a step-by-step summary of property management and explains how you can safely earn passive income. Best of all, it's written in simple language so anyone can read it from cover to cover.
#2 Mastering the Art of Commercial Real Estate Investing by Doug Marshall, CCIM
Commercial real estate and residential real estate are entirely different concepts. If you're interested in shopping centers, office buildings, and so on, you should read 'Mastering the Art of Commercial Real Estate Investing' by Doug Marshall, CCIM. The book discusses the basics of commercial real estate by explaining them through the six concepts that are centered on profitability. In addition, Marshall talks about timing when it comes to buying commercial property, and when it makes more sense to turn down a deal.
#3 Investing in Rental Properties for Beginners by Lisa Phillips
If you want to dip your toes into the water, 'Investing in Rental Properties for Beginners' by Lisa Phillips breaks down the basics, from finding a property to profiting off of it. Phillips explains complex concepts in simple language so that first-time landlords can follow. She also shares strategies on how to identify potentially profitable properties. It can convince people who are on the fence about the business to finally rent it out.
#4 Property Magic by Simon Zutshi
'Property Magic: How to Buy Property Using Other People's Time, Money and Experience' is packed with Simon Zutshi's secrets to successfully establishing a property portfolio. It uses Zutshi's real experiences as examples, turning them into informative case studies that you can use to solve some of the problems you may encounter along the way. The book is a must-read if you're interested in investing in the UK market.
#5 The Book on Flipping Houses by J. Scott
If you think flipping houses is fun, think again. There's a lot of logistics involved, as shared by J. Scott in 'The Book on Flipping Houses: How to Buy, Rehab, and Resell Residential Properties'. As a flipper himself, he's a pro at finding and flipping properties, and then selling them for a profit. In his book, he teaches you how to finance your house-flipping, how to hire contractors, how to create a construction schedule, and more. If you're curious about the potential to earn big bucks by entering the house-flipping business, this book is for you.
#6 Extraordinary Profits from Ordinary Properties by Wendy Whittaker-Large
One of the reasons why people want to be property investors is the financial freedom that it offers. If you're one of those people, you should read 'Extraordinary Profits from Ordinary Properties' by Wendy Whittaker-Large. Aside from breaking down the basics of property investing, she also discusses how house in multiple occupation (HMO) investing offers high rental yields. An HMO is a property that is shared by three or more people who do not belong to the same household. What's more, Whittaker-Large shares how purchasing five properties can provide you with the life that you want.
#7 The Book on Tax Strategies by Amanda Han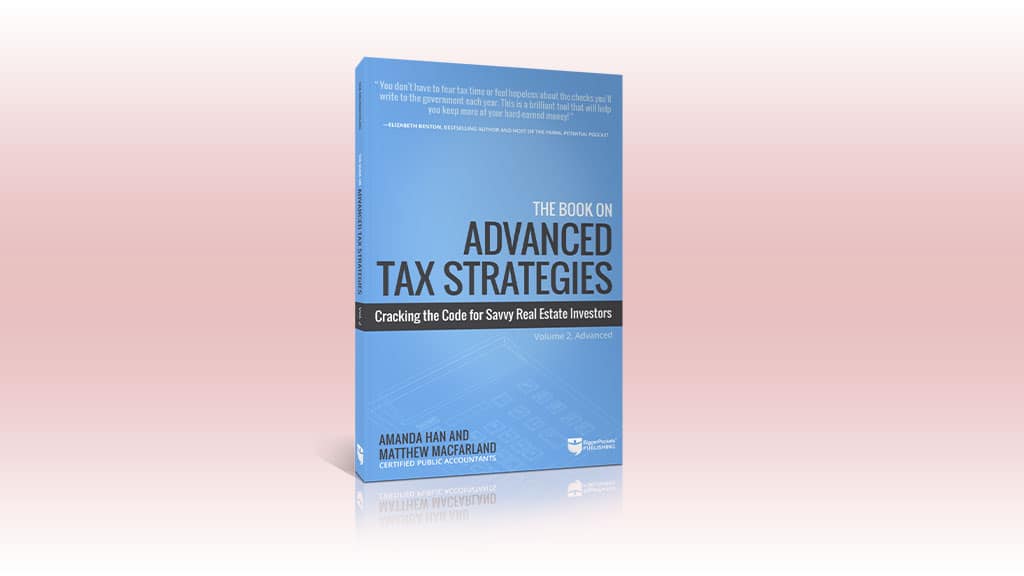 As a property investor, it's important to understand the types of taxes that apply to your property, particularly the tax deductions. By reading 'The Book on Tax Strategies' by Amanda Han, you'll learn when you can claim certain deductions, as well as what you should report to the Internal Revenue Service (IRS).
Pro Tip: If you need help filing your taxes, you can always count on a property management company. They likely have in-house accountants that will help you when it's that time of the year.
#8 Long-Distance Real Estate Investing by David Greene
Long-distance landlords face certain challenges that a 'regular' landlord doesn't have to deal with. If you're planning on investing in properties that aren't in your locality, you should add 'Long-Distance Real Estate Investing by David Greene to your list of books to read. He'll share why out-of-state investing isn't such a risky idea after all. You'll also learn how to find irresistible deals, how to identify ideal neighborhoods and more.
#9 Rich Dad, Poor Dad by Robert Kiyosaki
'Rich Dad, Poor Dad' by Rober Kiyosaki is the kind of book that you should read even if you aren't a real estate investor. It's one of the best investment books out there. Buying it is an investment in itself. The book essentially explains how you can build your wealth through tangible assets (i.e. real estate). In it, Kiyosaki shares how his friend's father reached financial freedom. It's more of a motivational book but it's still a worthwhile read for anyone interested in real estate investing.
Why You Should Read Real Estate Investment Books
Whether you want to renovate a property and rent it out, or you're looking to buy-to-let, reading a book on real estate investing can provide you with the wisdom you need to succeed. You simply can't "wing it" especially when your investment involves hundreds of thousands of dollars. Real estate investing books not only share the basics but also teach you how to succeed in a saturated market.
When You Don't Have Time to Read
If you're too busy to read a book, don't worry. We've got you. Our property managers have been in the business for years. By enlisting the services of Luxury Property Care, you'll benefit from what no other book can offer: our combined experience. We'll do the heavy lifting by looking after your property for you.
Call us at (561) 944 – 2992 or complete our contact form for more information.