Thinking of sprucing up your rental property? It might be time to give the interior a makeover. While most homeowners choose to freshen up their properties by repainting the walls, perhaps it's time to consider revamping your property with wood paneling.
Many people associate wood paneling with basements, dens, and recreation rooms from the 1950s through the 1970s, but as with any other interior design trend, wood paneling is making its comeback. Previously ridiculed for its outdated look, wood paneling is back and more stylish than ever.
Today's Wood Paneling
In previous decades, wood panels had very little wood in them as they were made of plywood veneers. Wood paneling was popular from the 1950s to the 1970s because not only was it inexpensive, but it was often used to decorate the interiors of trendy restaurants and pubs.
Today's wood paneling looks far from the "Brady Bunch" aesthetic that it was known for. Modern wood panelings offer higher quality and greater variety. Now, there are plenty of genuine hardwood veneers to choose from, with some made from exotic materials such as zebrawood, mahogany, maple, and oak. Instead of the photo veneers found in wood panels of the fifties, today's wood panels feature enhanced mounting systems, custom sizing, and generally more substance.
Should You Add Wood Paneling to Your Rental?
Wood paneling may not suit all types of investment properties. Decorating with wood paneling may not be the best choice if you are competing with trendier properties in the area. For decades, painted walls have been the usual preference among tenants because of their "blank canvas" feel. Having plain walls allows tenants to personalize the rental property according to their taste. Many renters will not be able to appreciate wood paneling — they might even consider it as an unwanted decoration.
On the other hand, wood paneling works better in residential areas with a high population of young professionals. You will still be able to charge competitive rent prices after installing stylish wood paneling on the property. It all comes down to your target tenants — student tenants will seek properties where they can express themselves, while older tenants will settle for rentals that seem homely.
Pros and Cons of Wood Paneling for Your Rental Property
When deciding if you should install wood paneling to your rental property, it's important to consider both the pros and cons. Let's take a look at what makes this material an appealing interior design choice, as well as the reasons why you might reject wood paneling for now.
Pros of Wood Paneling
#1 Stylish
Wood paneling is commonly used in rustic interiors and Colonial-style luxury homes. Whether you want to deck out an entire wall in wood paneling, or you want to embrace the 'half-wall' style, decorating your interior with wood paneling can give any home that cozy look that many renters will love. Wood paneling is also extremely versatile, making it suitable for all kinds of home improvement projects. You can choose from several types, such as wainscot, beadboard, tongue and groove, etc.
#2 Natural Insulant
Wood provides natural insulation, making it perfect for homes in colder regions. Wood paneling is typically installed on existing insulation boards and provides an additional layer of thermal insulation to the property. Plus, it's a great alternative to drywall since it costs as little as $11 per 32-square-foot sheet.
#3 Cover Imperfections on the Wall
Does your property have cracks or dents in the wall? Painting over them might not be the most economic choice, as most professional painters charge between $40 to $150 for each wall. In this case, installing wood paneling is a cheaper alternative. Wood paneling is a clever way to conceal imperfections along the walls, including exposed cables and wiring.
#4 Environmentally Friendly
Today's wood paneling comes in reclaimed wood, making it more environmentally friendly than other types of wall decorations. If you're worried about your ecological footprint, using wood paneling is a responsible choice that's both affordable and stylish. And as we mentioned above, wood also provides natural insulation, making your property more energy-efficient.
#5 Durable and Easy to Fix
Wood paneling is more durable than drywall or wallpaper. In case it does get scratched or dented, wood paneling can easily be fixed by sanding it down. The boards can also be removed and replaced quickly — a less disturbing fix compared to repainting if you ask us! If your tenant drills a hole into the wood paneling, it can easily be fixed using wood putty.
Cons of Wood Paneling
#1 Prone to Rot
Wood is not waterproof. If you intend to place wood paneling in your basement, it will be prone to rot, especially if you don't have an efficient basement waterproofing system. When the wood paneling does begin to rot, you may have to repair it by sanding it down or by replacing the board altogether.
#2 Prone to Deforming
Because wood panels are made of natural materials, they will shrink over time. You may notice gaps between panels, cracks on the surface, and in serious cases, the wood can warp or bulge. In that case, you'll have to pay for expensive repairs or replacements.
#3 Outdated Look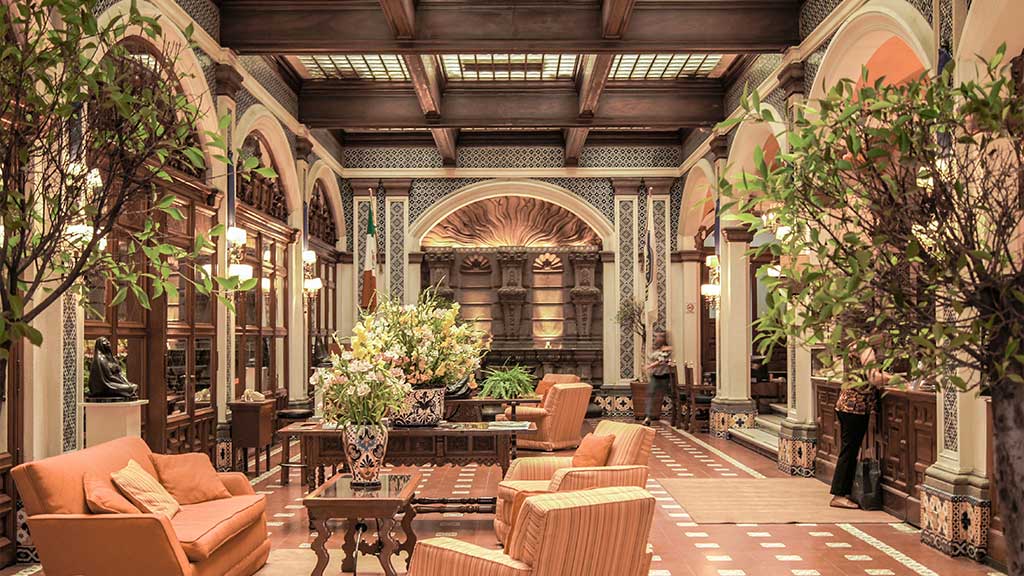 Even though today's wood paneling doesn't look like it belongs in your grandparents' basement, many tenants still consider it outdated. Aside from that, wood paneling does not work with all types of furniture, especially those with minimalist designs. Wood paneling also won't look great alongside appliances with a sleek, metallic finish.
#4 Expensive
In general, wood paneling is cheap at around $10-$11 per board, but quality wood panels can cost $40 and above, especially if you want the ones made from exotic wood. Plus, you also need to consider the costs for installation. Even though you can install the wood paneling yourself, hiring a professional can prevent it from warping over time.
Luxury Property Care is Here to Help
Not quite decided whether you should install wood paneling or stick with the neutral look of paint? Luxury Property Care can help you decide what's best for your property. Our expertise in the local market lets us determine if wood paneling is the right choice for your property. If not, we'll offer alternative solutions to help you maximize your property's earning potential.
Get in touch with us today by calling (561) 944 – 2992  or filling out our contact form.